5 mars 2015
4
05
/

03
/

mars
/

2015
08:48
Europe:
The Sigma Whole Europe Index was under selling pressure in the morning but the decline was (once again) a good opportunity for investors to jump in the market and to put some money at work. Let's the party continues, this is Mario's happy hours ...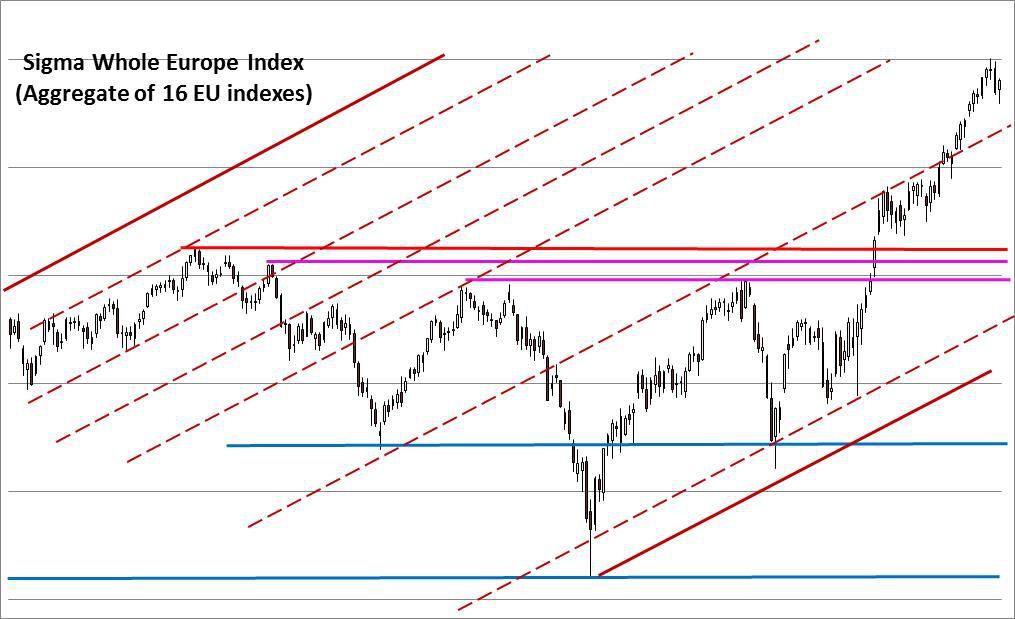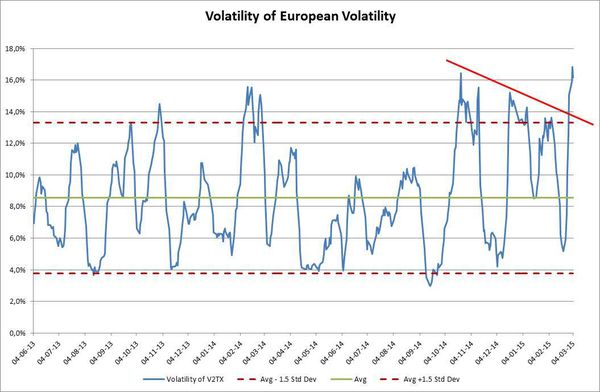 It is interesting to notice the volatility of European volatility continues to rise. Keep an eye on this.
United States:
The Sigma Whole Market Index declined below the red horizontal support during the session but it was able to close right above it. The possible consolidation we mentioned yesterday (4th wave) is maybe close to an end, and the market could resume its advance by the end of this week.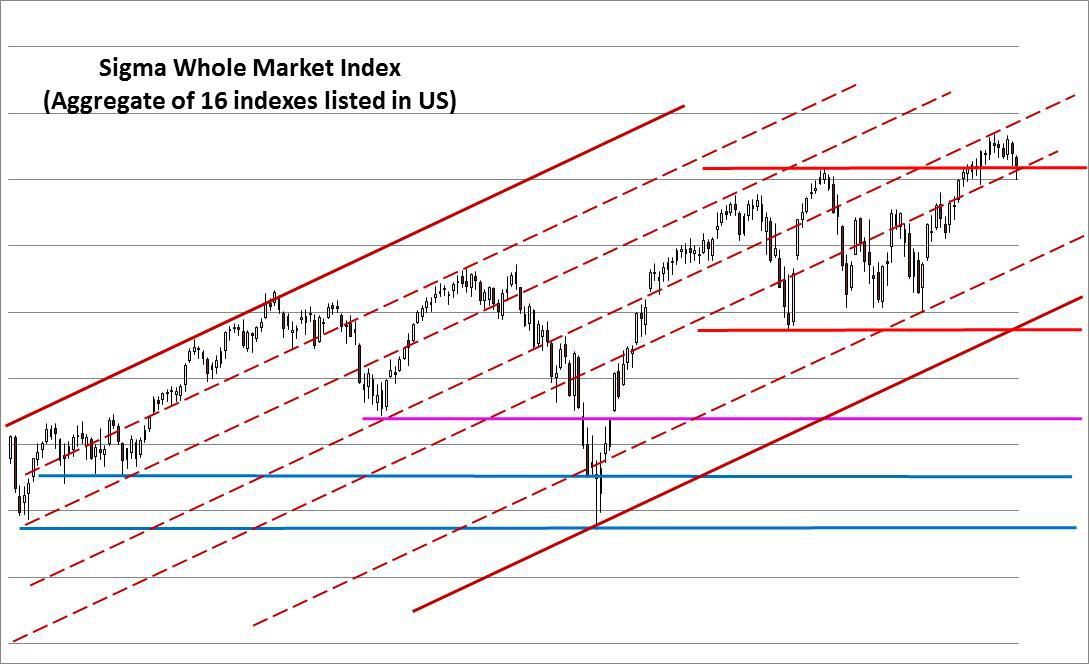 Both the DJ Utilities and the Transport didn't confirm recent top, so we need to monitor those indexes.
The ST model lowered most of its stop on European positions
Trading book
- SPX: stopped
- NDX: long at 4236.28 (2014's close) (stop @ 4104, 5pts below the ST model to take into account bid/ask spread)
- CAC: short at 4852.47 (stop @ 4981, 5pts above the ST model to take into account bid/ask spread)
- EuroStoxx50: theoretical short at 3549 (stop @ 3655, 5pts above the ST model to take into account bid/ask spread)
- DAX: theoretical short at 11280 (stop @ 11585, 10pts above the ST model to take into account bid/ask spread)stopped
- IBEX: short at 10989.9 (stop @ 11315, 10pts above the ST model to take into account bid/ask spread)