1 avril 2015
3
01
/

04
/

avril
/

2015
09:29
Europe:
We can clearly notice that European Indexes are in a consolidation phase. It is interesting to notice that both the SMI and the FTSE have a more bearish pattern. This is something to track in coming sessions.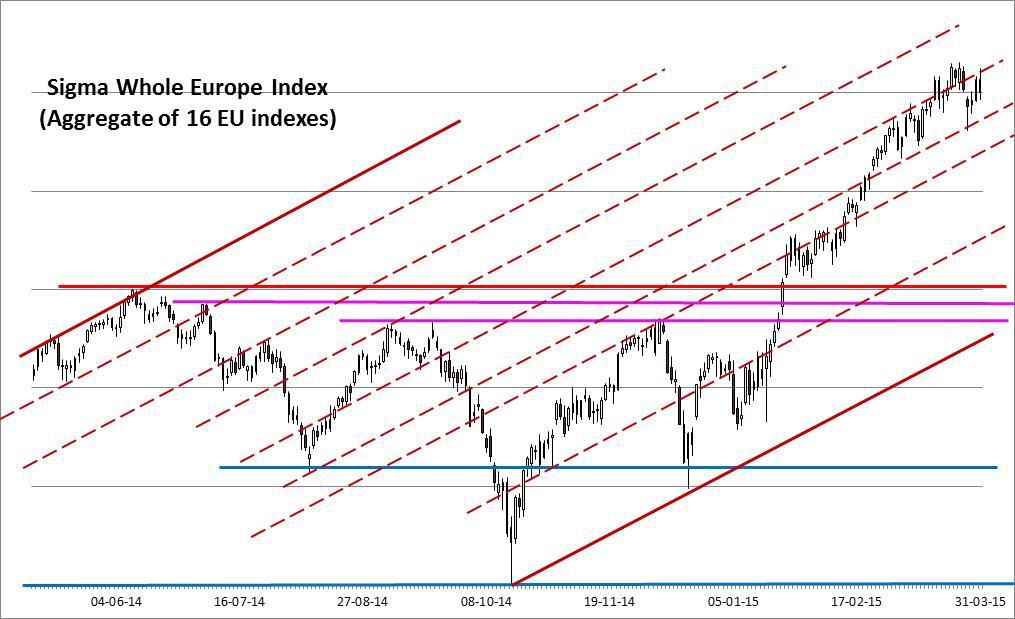 The Sigma Trend Index is once again testing its zero line. The Swing came in at '2', telling us the decline was rather impulsive.
United States:
The consolidation is still in place. We remain focus on the DJ transport.
The Sigma Trend Index declined in negative territory with a Swing at '2'.
Daily Trading Book:
- SPX: stopped
- NDX: long at 4236.28 (2014's close) (stop @ 4201, 5pts below the ST model to take into account bid/ask spread)
- CAC: short at 5028.43 (stop @ 5148, 5pts above the ST model to take into account bid/ask spread)
- EuroStoxx50: short at 3673.71 (stop @ 3768, 5pts above the ST model to take into account bid/ask spread) stopped
- DAX: stopped
- IBEX: stopped